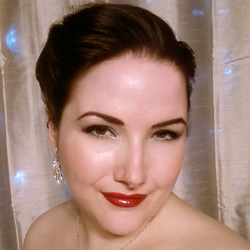 THE ARTIST
I am originally from Canada but currently live and work in St. Louis, Missouri. Though an artist for most of my life, in 2002 I found my niche in large-scale monochromatic portraits, painted sculptures, and pen and ink work.
My work is available for gallery showings and I am available for custom work by request.
THE PAINTINGS / SCULPTURES
Using a photo I create a monochromatic painting (shades and values of one color, ie. blacks/greys/white, brown/tans/white for sepia tone). Minimum photo size 4" x 6". Digital images are acceptable. Color paintings are available upon special request.
Paintings can range in size from 8" x 10" to upwards of 60" x 72" -- however I prefer portraits to start at 24" x 36". Due to the complexity in smaller paintings their cost may be higher than an equivalent larger scale painting.
Canvas styles are limited by their size. Gallery mounted canvas (generally 1-3/8" thick with no staples showing on the sides) is used for all canvases unless requested otherwise. Studio mounted canvases (generally 3/4" thick with staples showing on sides) can be used for any size up to 30" x 40" (special request only).
Sculptures and body castings are the size of the piece being modeled after. All body castings are true life size, keep that in mind for where you would like to place them in your home.
THE DRAWINGS
Using Pigma Micron pens I sketch the outline of the image then fill in with varying degrees of line thickness to emphasize shading. Each piece is an original.
PRICE
Pricing is based upon canvas size, sculpture size, and detail required. All pricing is subject to the outcome of the initial consultation. Canvas size for paintings is dependent upon photo used and style requested. Sample pricing available upon request. Paintings start at $650. Pen and Ink start at $250.
SHIPPING & HANDLING
Shipping is not included in prices quoted. All artwork is shipped via FedEx or UPS unless otherwise requested. Shipping costs are the responsibility of the client. Insurance is strongly recommended. Handling and packaging (H & P) rates are 20% of final total. In person hand delivery is available for certain pieces within 500 mi of St. Louis. Hand delivery beyond that mileage is available for any art over $5,000.
COPYRIGHT
Copyright of the image itself remains that of the original photographer (if applicable).

Copyright of the work in its interpretation as a painting, sculpture, or drawing - ie. the painting, sculpture, or drawing itself - remains with Discretion Studios.